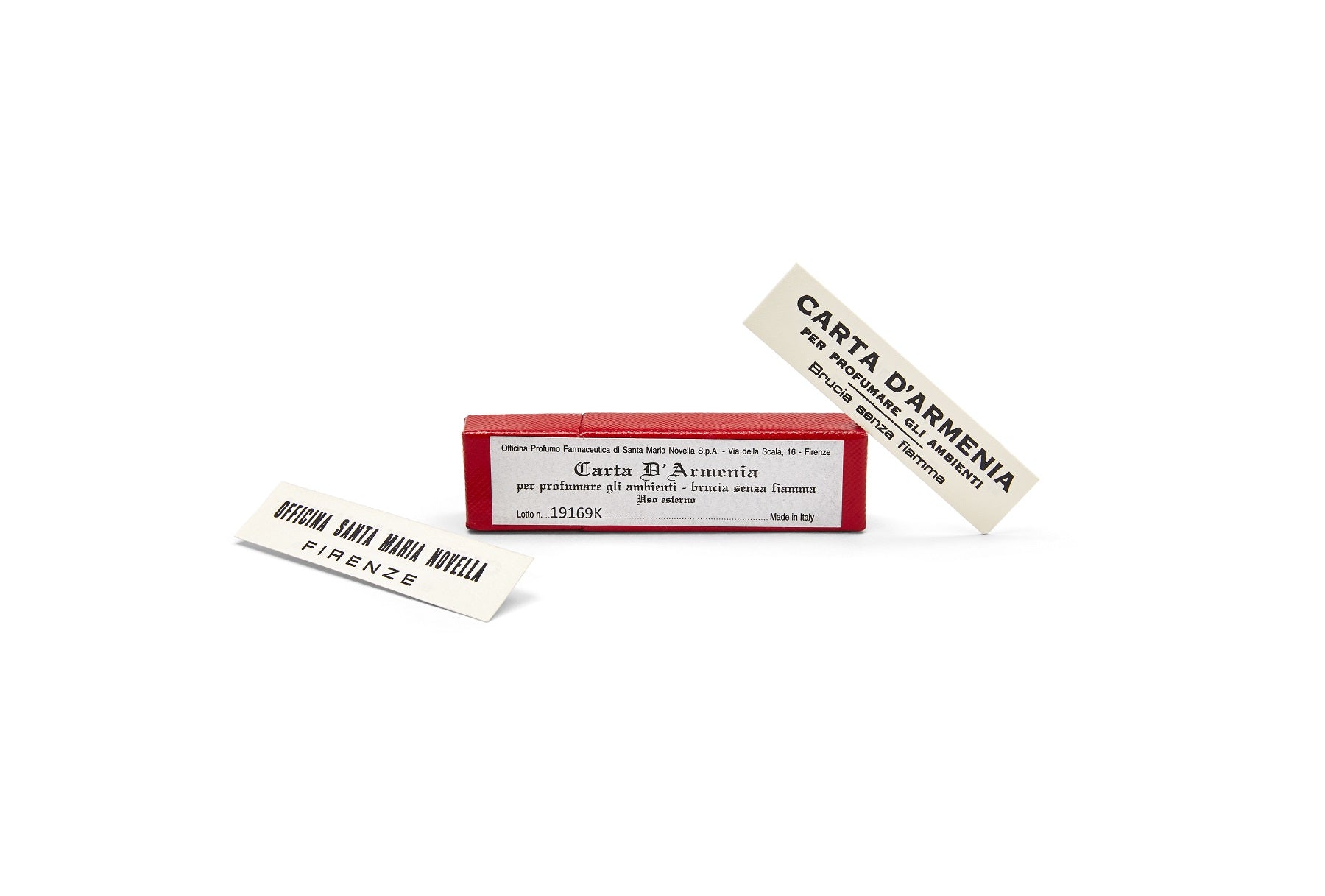 Officina Profumo Farmaceutica di Santa Maria Novella's Carta d'Armenia is paper soaked in a mixture of infusions of resins and oriental spices. It burns without flame and the vapor purifies the air and scents interiors. It may also be used to perfume clothing by placing it intact in drawers or closets.
Contains 18 strips.
Marvellous product and service as always!
Such nice scents of discovery kit..and very quick delivery
Superb, as always. Many thanks indeed.
Book Marks!
Good for perfuming books as book marks!
Aroma therapy
I was intrigued by this product from the begining of my knowledge about Santa Maria Novella.I gave it to a Dr.who can't wear fragrance to clinic but can have this special treat in her private office and in her car.She seems to enjoy.Very unique.