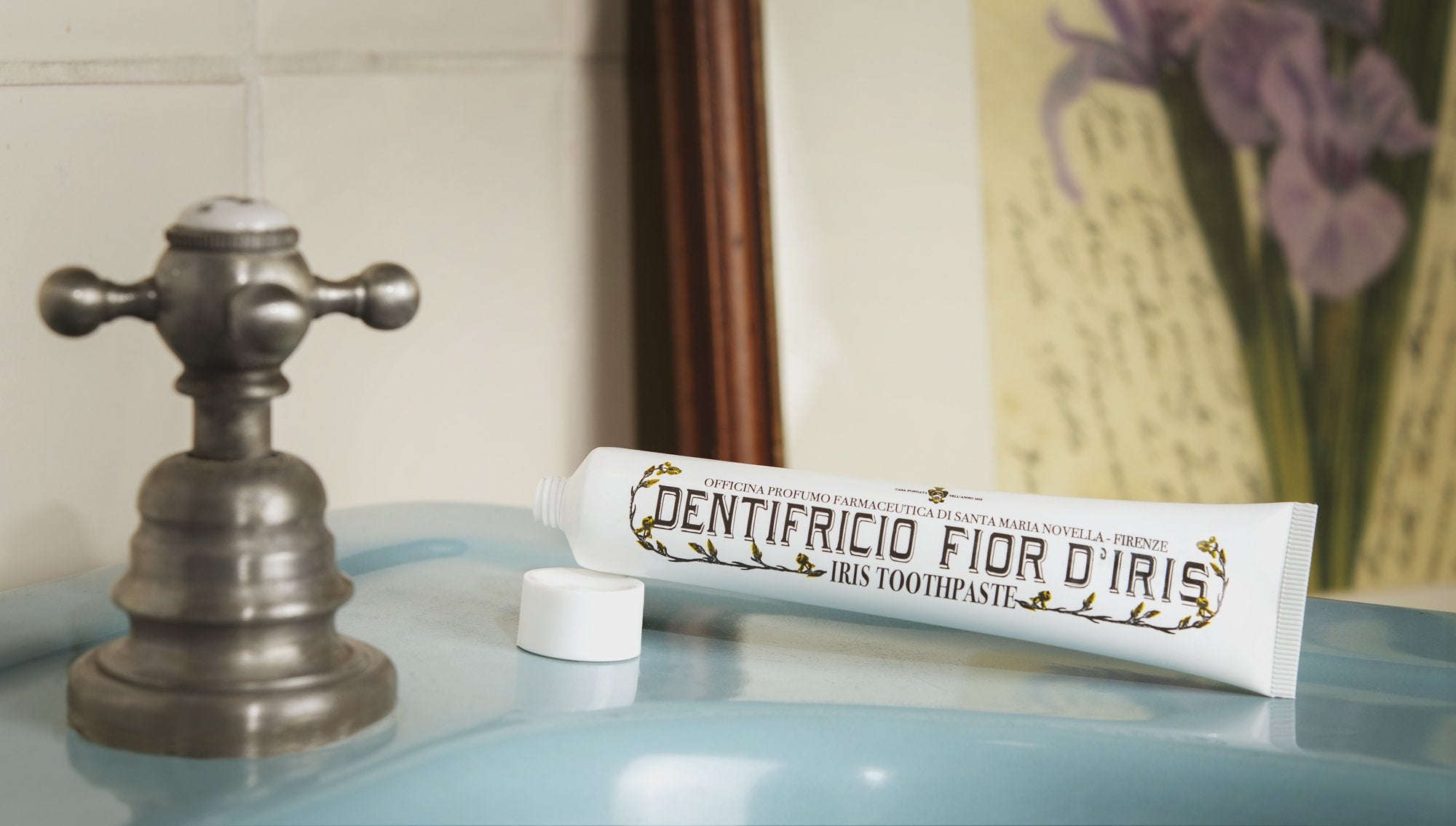 Toothpaste with a fresh aromatic flavor. It contains ireos powder, known since antiquity for its astringent and abrasive properties. The aroma of costmary gives the toothpaste a singular, minty-spicy taste while refreshing and deodorizing the mouth.
Apply a small amount of toothpaste on the toothbrush and gently brush the teeth vertically on both sides. Rinse the mouth and complete treatment with a mouthwash (Elisir odontologico, Eburneina, Tintura di mirra, Alcool di menta, Acqua dentifricia).
Aromatic Toothpaste
This item has aromatic fragrance and fresh taste. It is a very unusual flavour, which feels almost like rose and violet mix, but is not too strong. Mild strength with floral taste for fresh breath - uplifting and energising for you morning & perfect for daily use.