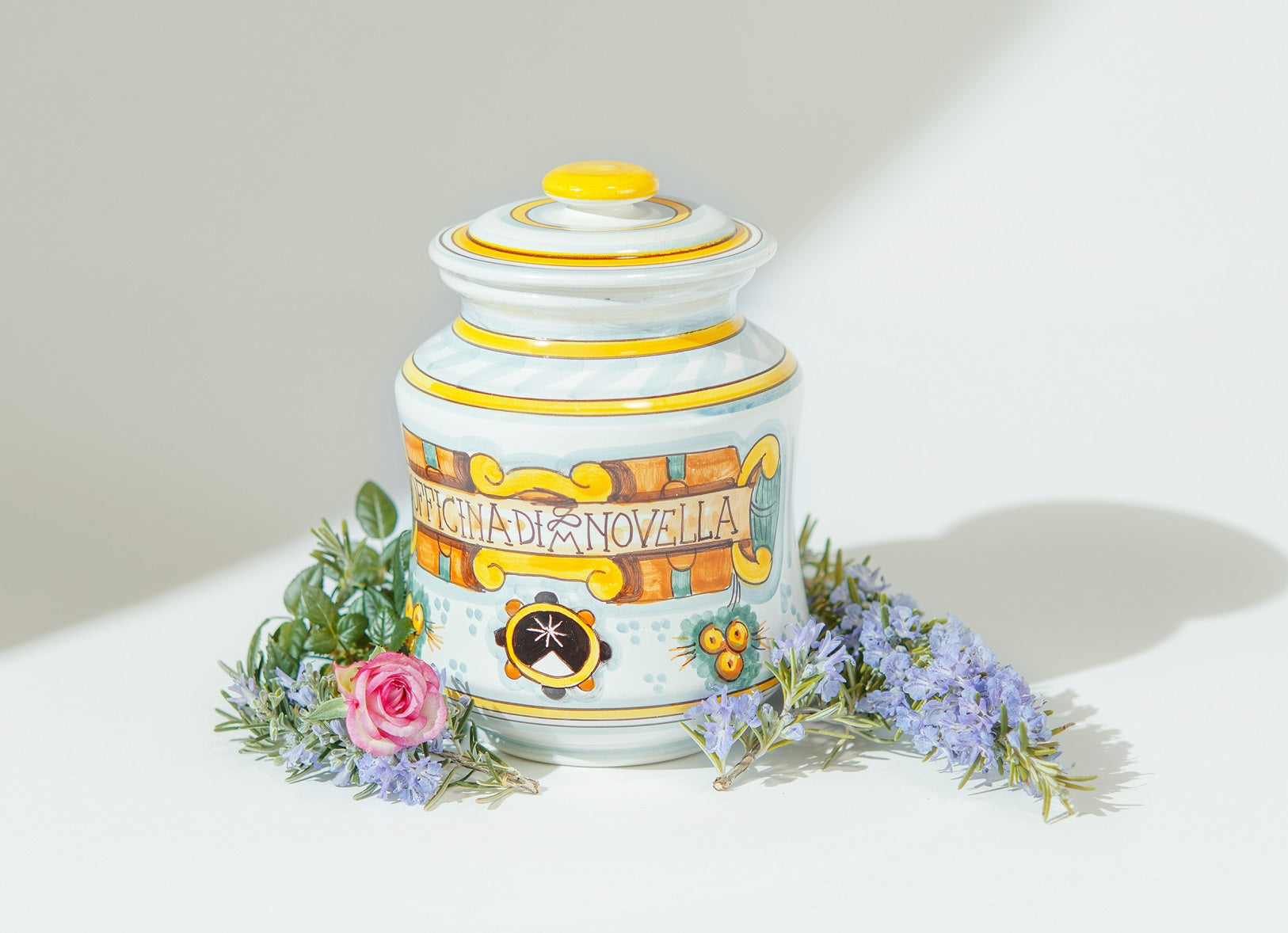 We have been producing Pot Pourri in our workshops for over three centuries. This mixture of buds, leaves and flower petals typical of the Tuscan hills emanates Officina Profumo-Farmaceutica di Santa Maria Novella's singular, traditional fragrance.
This is the only pharmacy jar specifically mentioned in a Santa Maria Novella convent document dated 1508. It is still made and decorated by hand today with natural pigments by master potters in Montelupo Fiorentino.
Contains 200 grams of Pot Pourri.
Ø 11,5 cm, H 17 cm
Remove the lid and carefully place the Pot Pourri inside the jar. To revive the scent, mix occasionally. Mix with brand new Pot Pourri when the fragrance fades.