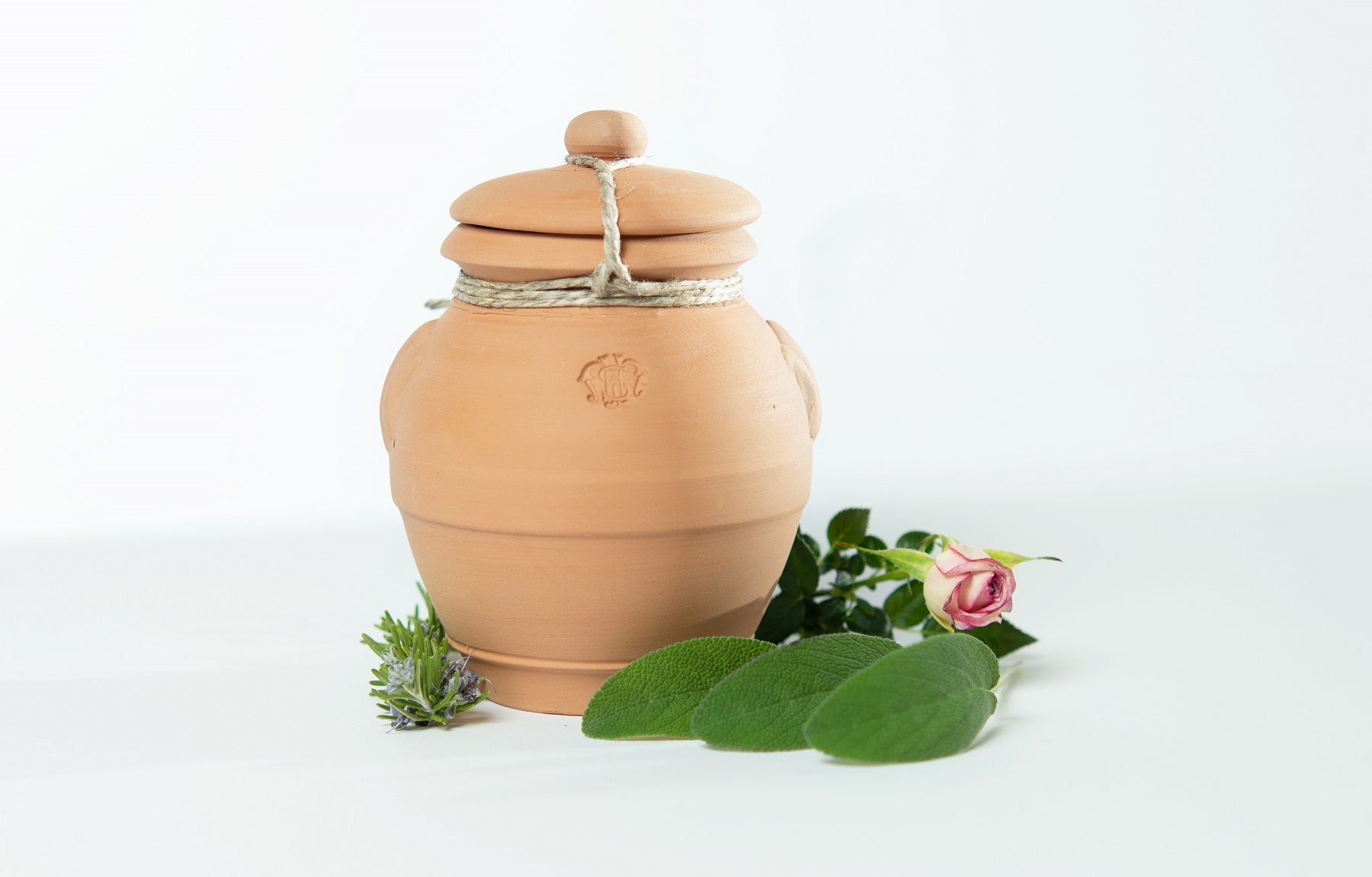 We have been producing Pot Pourri in our workshops for over three centuries. This mixture of buds, leaves and flower petals typical of the Tuscan hills emanates Officina Profumo-Farmaceutica di Santa Maria Novella's singular, traditional fragrance.
Small: Contains 20 grams of Pot Pourri. Ø 7,5 cm H 10 cm
Medium: Contains 70 grams of Pot Pourri. Ø 9,5 cm H 13 cm
Large: Contains 150 grams of Pot Pourri. Ø 11 cm H 15 cm
Remove the lid and carefully place the Pot Pourri inside the jar. To revive the scent, mix occasionally. Mix with brand new Pot Pourri when the fragrance fades.