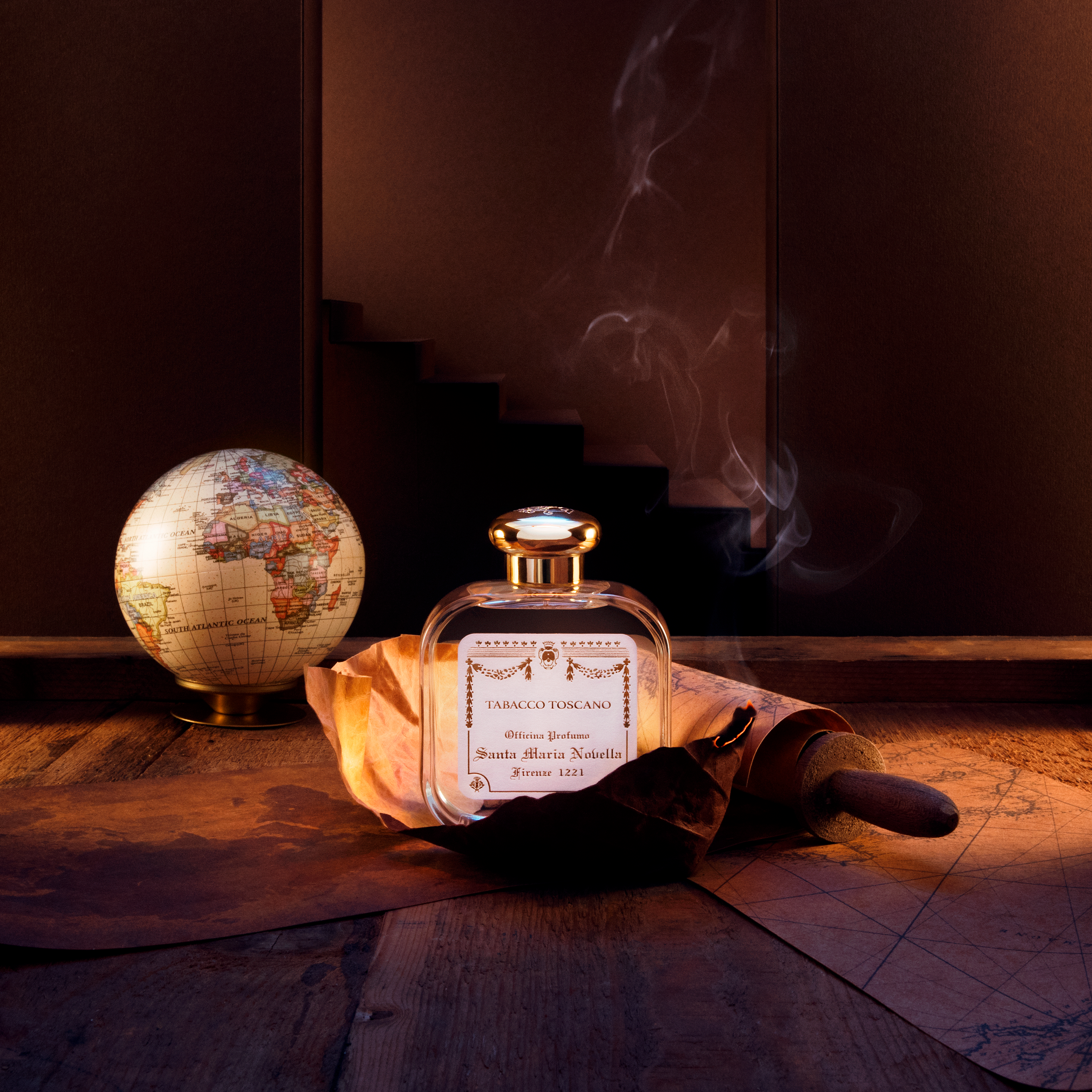 Tabacco Toscano tells you a warm story, inspired by 800 years of tradition, just waiting to become your story.
Inspired by the famous tuscan tobacco leaves a bouquet of woody oriental notes blended with smoky vanilla base notes.
Officina Profumo-Farmaceutica di Santa Maria Novella's Tabacco Toscano fragrance is a bouquet of woody oriental notes that blend well with smoky vanilla base notes. Catherine de' Medici Queen of France used tobacco as a remedy for migraines. In fact the plant became known as "Herba catharinaria".
A mysterious and velvety fragrance. It opens with notes of bergamot and blond tobacco leaves. In the middle, the dark notes of birch and leather are embraced by a warm amber note. On the base, precious woods combine with the soft note of vanilla and musk.
Olfactory Family: Woody - Leather
Top: Bergamot, Tuscan Tobacco Leaves
Middle: Leather, Amber, Birch Wood
Base: Cedar Wood, Guaiacum, Sandalwood, Musk, Vanilla
TABACCO TOSCANO
It is powerful and yet not overwhelming. I love it!
Absolutely LOVE IT!
This is my third purchase from Santa Maria Novella (first in store, in Adelaide). I have since ordered on-line. Not only is the product just gorgeous (and many of their others), the packaging and care is just beautiful. A very nice touch with a personal note. Well done!