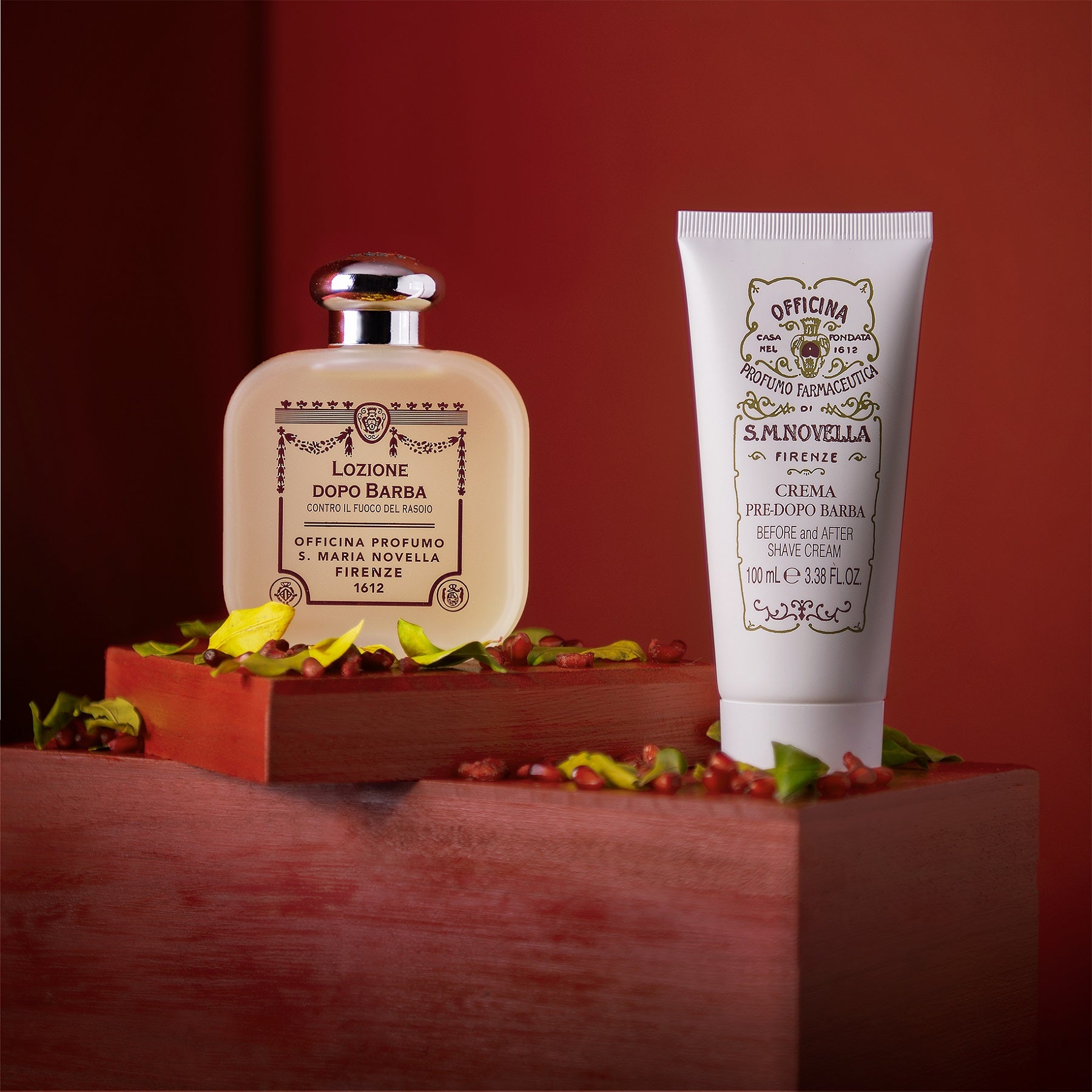 A beauty treatment for men. Paraben free. With the fragrance notes of Melograno Eau de Cologne.
It can be used as:
Pre-shave: softens and prepares the skin for shaving, preventing wrinkles. Instructions: apply 2 to 3 minutes before shaving; rub into the skin thoroughly, then shave.
Shaving cream: its lubricating properties facilitate the movement of the razor on the skin, leaving it smooth and soft. Instructions: apply enough to soften the beard, then shave normally.
After shave: moisturizes and restores the protective coating which has been depleted during shaving. Instructions: apply after shaving.
Great shaving product
This softened the hairs before I lather on the SM Novella crema da barba. Helps with a smooth shave, and is perfect to apply after shaving. Leaves skin feeling soothed, moisturised, and haves me wanting to use it every day as a moisturiser. Melograno scent is a perfect additive to a wonderful product.
Makes all the difference!
This product isn't a just a luxury, it truly softens the beard and makes shaving a heavy beard easier. It also lasts forever which makes it great value!
Perfect After Shave
May seem like you dint get much in the bottle but you only need to use a small amount for it to work (no more then the size of one of your finger nails)
The bomb
This is the bomb. Can't believe you can finally buy it online. Woop! And the chicks love it. Or my wife anyway.