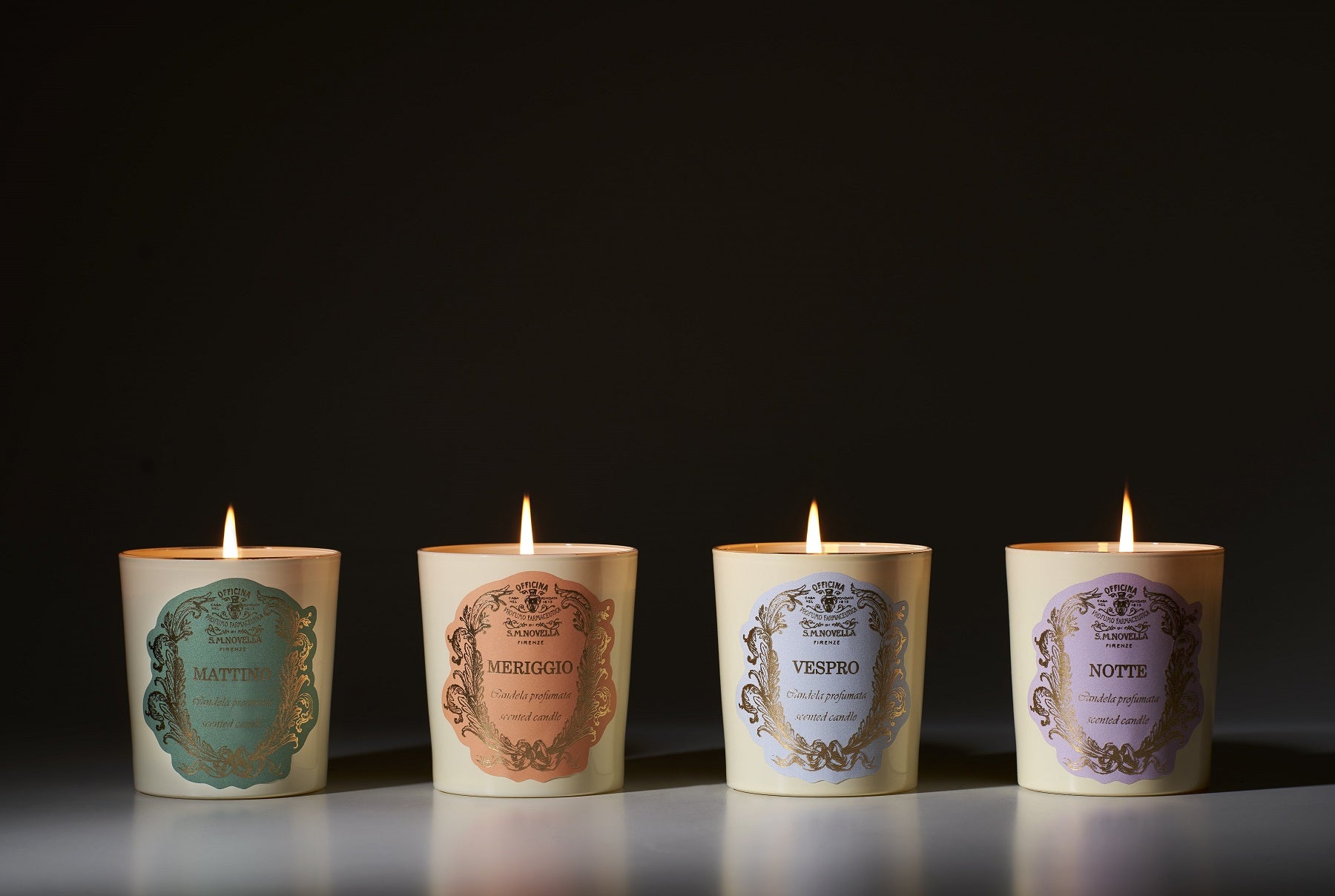 Candles of the hours, special hours that mark the time of day with ritual.  Fragrance notes that guide us in this world: Mattino, Meriggio, Vespro and Notte.
All Officina Profumo-Farmaceutica di Santa Maria Novella's candles are manufactured in the Via Reginaldo Giuliani facility in Florence with high quality raw materials.
Vespro (Vespers):  amber, floral and oriental notes for the hour of mediation
TOP: bergamot, rose wood
MIDDLE: iris, jasmine, ylang ylang, lily of the valley
BASE: amber notes, vanilla, vetiver, musk, precious woods, sandalwood
Ø 8,5 cm, 7,2 x H 9 cm
Most sumptuous candle
This is the most relaxing and elegant scent. Truly one of the best candles I've purchased. Beautiful, languid, sumptuous
Vesper Candle
It is simultaneously mysterious, elegiac, and blissful. Like a fragrant warm bath under a celestial sky. Pure enjoyment.