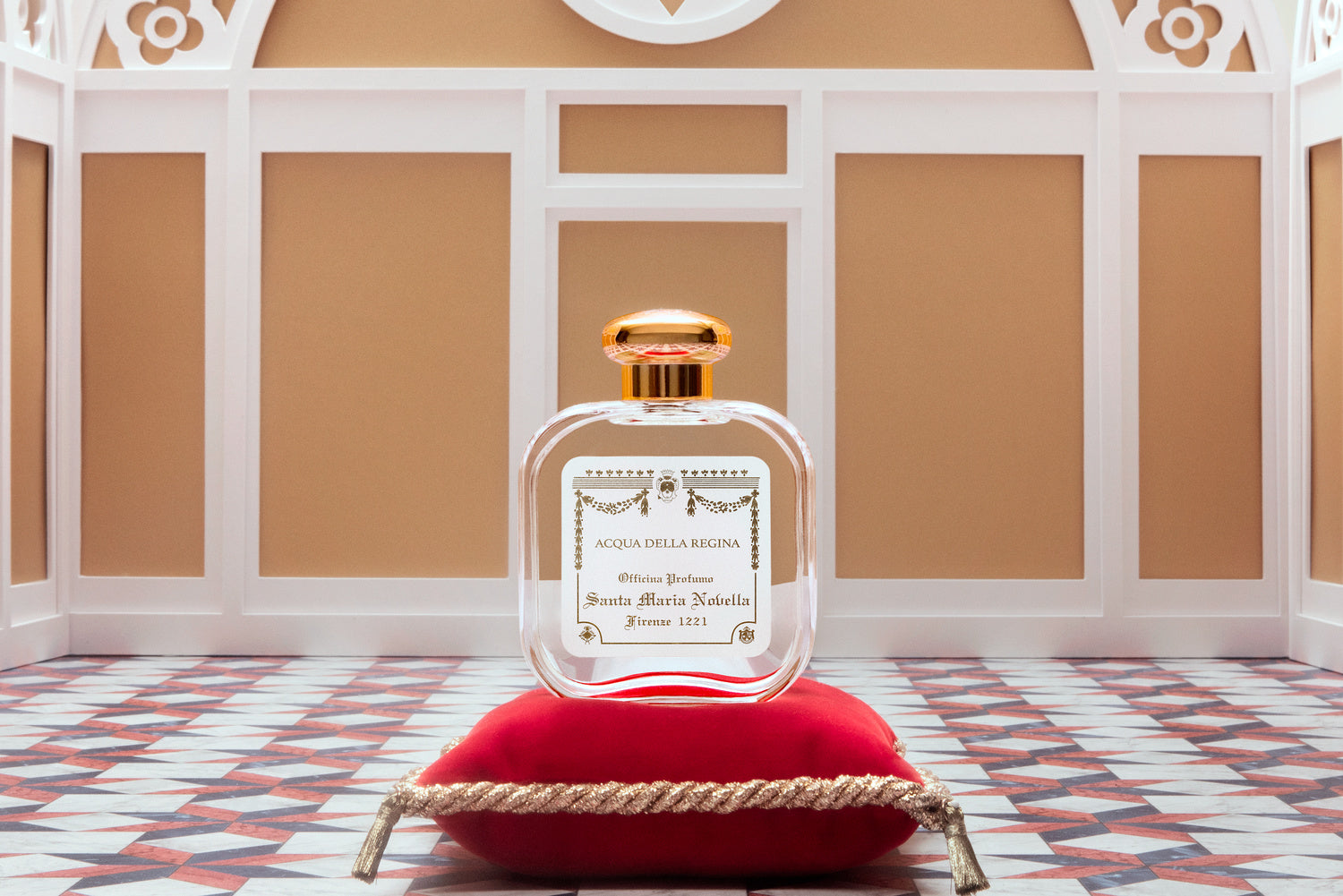 Acqua della Regina tells you a royal story, inspired by 800 years of tradition, just waiting to become your story.
A royal tribute to the gift of love from Caterina de' Medici to the king of France. Acqua della Regina is the Officina Profumo-Farmaceutica di Santa Maria Novella's oldest fragrance.
Acqua di S.M. Novella - also known as Acqua della Regina (the Queen's Water) - it celebrates the perfume that Caterina de' Medici commissioned the Dominican monks to create in 1533, and she took it with her to France when she married Enrico di Valois. It is a fresh and citrusy bouquet. 
Olfactory Family: Hesperidate
Top: Italian citrus fruits, Neroli, Petitgrain
Middle: Neroli, Rosemary, Cloves, Lavender
Base: Patchouli, Musk
Thrilled customer
Received delivery of my aromatic order the following morning! What a fabulous way to start the day…
I am waiting for Santa to come with your parcel !