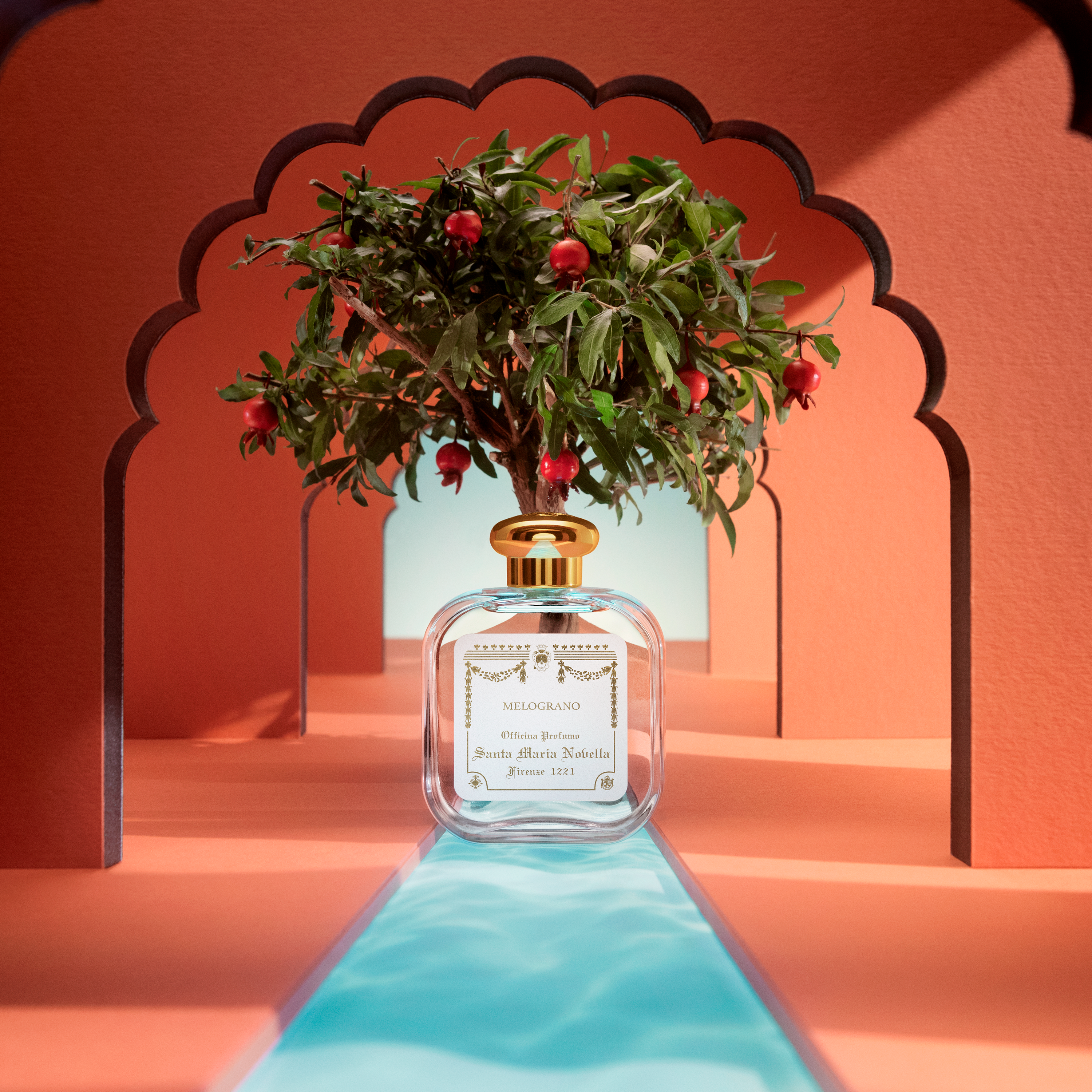 Melograno tells you an enchanting story, inspired by 800 years of tradition, just waiting to become your story.
A journey through the senses evoking the rare sensations of the magic Persia, a hymn to fertility and abundance.
Officina Profumo-Farmaceutica di Santa Maria Novella's Melograno fragrance is a bouquet of sweet floral oriental notes. The fragrance summons warm, welcoming sensations, an appropriate interpretation of the tree's symbolic meaning. The pomegranate tree spread from Persia throughout the Mediterranean. It embellished many ancient Egyptian tombs. The pomegranate fruit symbolizes many things. It appears in the Song of Songs, in The Odyssey and in ancient folklore, emblematic of fertility and abundance.
The fragrance opens with fresh spicy and citrus notes. In the middle, rose and ylang ylang joins the red notes of pomegranate. On the base, patchouli, labdanum, and musk blend with deep notes of oakmoss. 
Olfactory Family: Floral - Spicy
Top: Bergamot, Bitter Orange, Fresh Spices
Middle: Pomegranate Chord, Rose, Ylang-Ylang
Base: Oak moss, Labdanum, Patchouli, Musk
I love it
It is very soapy, powdery and then it becomes warm and sweet.I don't quite get the pomegranate though.It is a great everyday scent also long lasting:)
Pomegranate
Absolutely love the fragrance and the pomegranate is a beautiful addition to my home, I now have 3. Lovely personalised service and outstanding packaging.